Rum Cay, first known as Mamana, is a sparsely populated island, located 20 miles southwest of San Salvador, and 330 miles east of South Florida. Rum Cay is 9 miles long by 5 miles wide, and mainly flat with a rolling hills to the east of the island.
Rum Cay offers miles of pristine sandy (deserted) beaches. If you're looking for an "out island", Rum Cay is the one. The fishing off Rum is spectacular - Huge Wahoo, , Tuna, Marlin, Sailfish, you name it. Rum Cay was the second stop for Columbus as he approached the New World. The original name of the island was Santa Maria de la Concepcion. Rum Cay, became so, from a wreck destroyed with a cargo of rum which littered the coral reefs surrounding the beautiful island.

Port Nelson, is the capital of Rum Cay. The settlement is adorned by picturesque cottages, coconut groves and pristine aqua clear water. Sumner Point Marina provides dockage, moorings, bar and restaurant.
The airport was paved in 2004 which makes the way for jet travel (4,500ft) to the out island. Development is in the works for the island and the creature comforts of home.
Diving, fishing and surfing are all exceptional in Rum Cay.

Great Places to enjoy the unspoiled beaty of Rum Cay:
If you're looking to surf Rum Cay and the other out isands, make sure to contact
MYSTO SURF for an unreal surf adventure..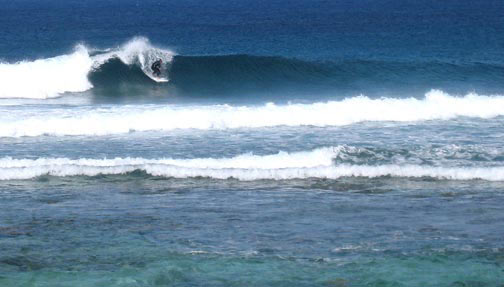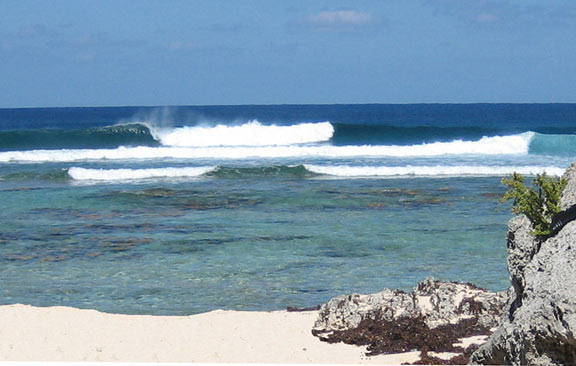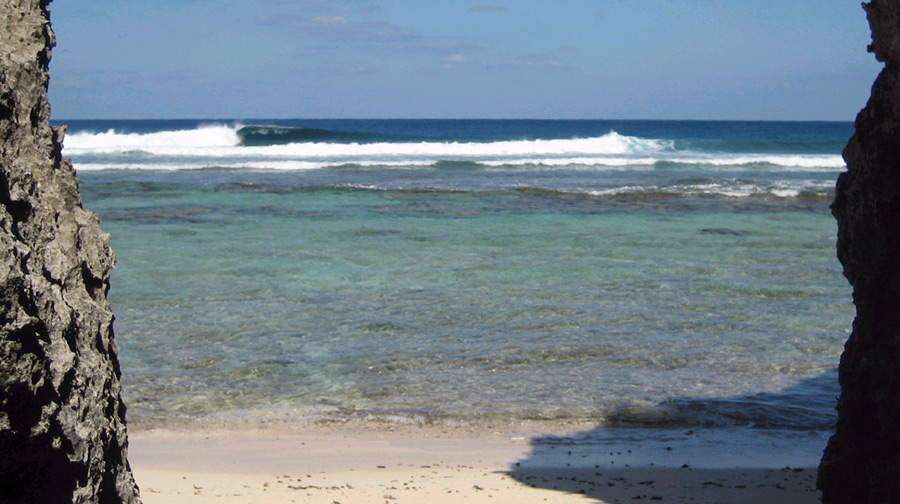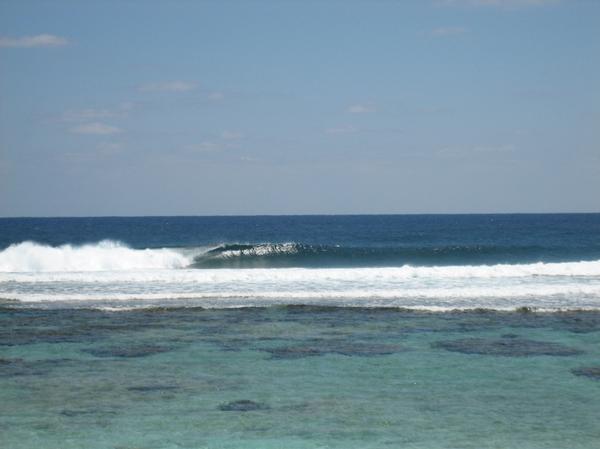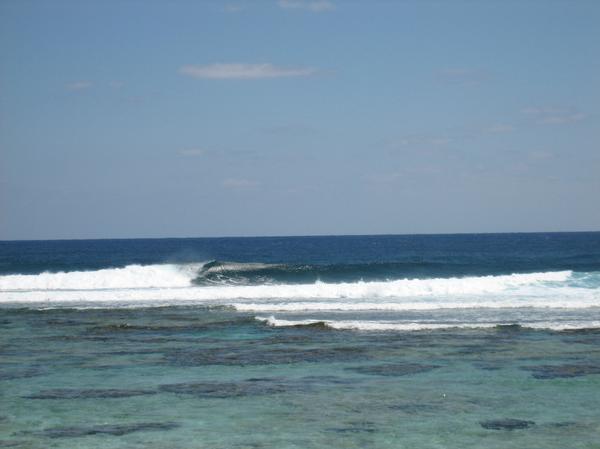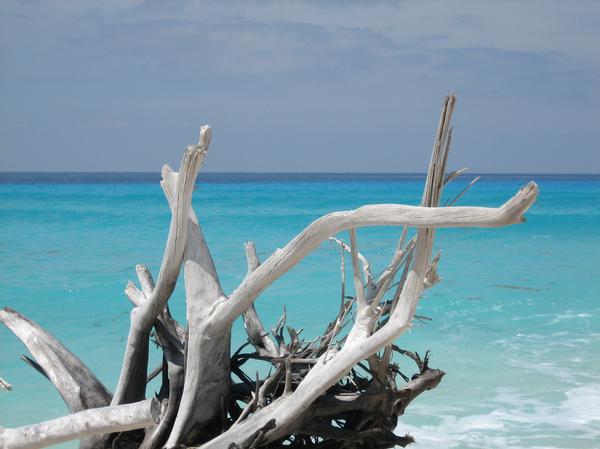 SEARCH THE WEB WITH YAHOO OR GOOGLE!
Rum Cay - Bahamas