| | | |
| --- | --- | --- |
| North Eleuthera is located @ the top of a very thin island. The main settlements are; Harbour Island and Spanish Wells. Harbour Island sits 2 miles off the | | mainland of Eleuthera. Just 3 miles wide and 1/4 miles long, this piece of earth has been awarded the prettiest island in the Caribbean. Dunmore Town |

(pop. 1,500) dates back to the 1791 when it was laid out by Lord Dunmore, governor of the Bahamas from 1787 to 1796. This island was created from the artist's pastel brush. You'll find beautiful clapboard cottages adourned with bougainvillea and other indemic nature. The best mode of transportation on Harbour Island is the golf cart, you can traverse the island from the Coral Sands to Valentines in 15 minutes.
Spanish Wells is located two miles west of the airport on the Queen's Highway. The island received it's name from the Spanish galleons that loaded provisions before venturing back across the atlantic. Photos from a vist to Harbour Island, North Eleuthera

We look forward to providing your next private air charter flight to North Eleuthera and other Caribbean Island destinations. Call us today @ 1.866.FLY.ISLANDS

SEARCH THE WEB WITH YAHOO OR GOOGLE!
PILOT INFORMATION
North Eleuthera - MYEH 25.29N, 76.41W

Airport of Entry - AOE

Runway 7/25 - 4,500ft (good condition)

Nav Aids:

CTAF - 122.8

Gov's Harbour VOR - 310 radial, 22nm

Nassau VOR - 112.7 59 radial, 85nm

Treasure Cay VOR - 112.9 153 radial, 85nm

Freeport VOR - 113.2 120 radial 126nm
FSS -

Nassau Radio 128.0. 124.2 - File or cancel from altitude

Lights: IFR <night> with prior approval

Fuel: AvGas, Jet A

Landing fees: $0 singles, $10 twins

Airport Phone: 242.335.1068
These forms are in PDF format, readable and printable with Adobe Acrobat Reader (click here to download). Viewable samples can be found several paragraphs below.
FORMS
HISTORY
The word "eleuthera" comes from the Greek word eleutheros or FREEDOM. The Lucayan indians settled the island
and tagged the name "Cigatoo". In 1648 the Eleutheran Adventurers who fled from Bermuda were dropped off @
the northend of the island aptly named, "Preacher's Cave." Actually, the islands shallow (and sharp) coral reef
found the bottom of their ships.
Throughout the 18th century, the harvest of the island was dominated by the pineapple and eleutheran sugar
loaf, a delictible fruit. Unfortunately, the pineapple harvest was very labor intensive and soon gave way to cattle
farming and chicken industries. These industries failed as the island was gearing up for tourism. At the onset of
independence, the government bought out the farmers and shortly there after, the industry perished. Since the
independence of Eleuthera, the remaining settlements off the mainland, Harbour Town and Spanish Wells.
BAHAMAS DIVING ASSOCIATION OFFICIAL SITE
North Eleuthera, Eleuthera - Bahamas
ACCOMMODATIONS
Summary of Hotels on the Island of Eleuthera, Bahamas
Adventurers Hotel/Motel
P.O. Box EL-27498, Spanish Wells Bahamas
Phone: (242) 333-4883 - Fax: (242) 333-5073
VHF Channel 16
E-Mail Mapeleaf@batelnet.bs
-
Atlantic Suites
P.O.Box EL-25018
Governor's Harbour
Eleuthera, Bahamas
Phone: 242.332-1882
Fax: 242.332-1883
-
Bahama House Inn
P.O.Box 27060
Dunmore Town, Harbour Island
Eleuthera, Bahamas
Phone: 242.333-2201
Fax: 242.333-2850
-
Buccaneer Club
P.O. Box 86
Governor's Harbour, Eleuthera
The Bahamas
Phone: (242) 332-2000
Fax: (242) 332-3061
-
Cartwright's Ocean Front Cottages
Lord Street Tarpum Bay Eleuthera . Eleuthera . Eleuthera
(242) 334-4215 .
www.eleu.net/cart.html . cartwrights@hotmail.com
-
Cigatoo Resort
P.O.Box EL-86, Governor's Harbour
Eleuthera
Phone: (242) 332-3060, (305) 668-4752
Fax: (305) 332-2455
cigatoo@batelnet.bs
www.cigatooresort.com - cigatoo@batelnet.bs
-
Cocodimama Charming Resort
P.O.Box 122
Governor's Harbour
Eleuthera, Bahamas
Phone: 242.332-3150/2074
Fax: 242.332-3155
-
Coral Sands Hotel
Eleuthera
(800) 468-2799 . (242) 333-2350 . (242) 333-2368
www.coralsands.com . coralsands@coralwave.com
-
Dunmore Beach Club
P.O.Box EL-27122
Harbour Island
Eleuthera, Bahamas
Phone: 242.333-2200 & 877-891-3100
Fax: 242.333-2429
-
Eagle One Motel
P.O.Box 27090
Harbour Island
Eleuthera, Bahamas
Phone: 242.333-2667
-
Ethel's Cottages
Tarpum Bay
Eleuthera, Bahamas
Phone: 242.334-4233
Fax: 242.334-4030
-
Green Castle Motel
Green Castle
Eleuthera, Bahamas
Phone: 242.334-6269
-
Hilton's Haven Motel Restaurant & Bar
P.O.Box N-4320
Nassau, Bahamas
Phone: 242.334-4125/4378
Fax: 242.325-2212
-
Ingraham's Beach Inn
P.O.Box 7
Tarpum Bay, Eleuthera
Bahamas
Phone: 242.334-4066
Fax: 242.334-2257
-
Laughing Bird Apartments
P.O. Box EL-25076 . Governor's Harbour . Eleuthera
(800) 688-4752 . (242) 332-2012 . (242) 332-2358
ddavies@batelnet.bs
-
Marissa's Motel Suites
Green Castle, Eleuthera
Bahamas
Phone: 242.334-6012/6415
-
Munroe's Cottages
Tarpum Bay
Eleuthera, Bahamas
Phone: 242.334-4245
Fax: 242.334-2089
-
North Side Ocean Resort
Rock Sound, Eleuthera
Bahamas
Phone: 242.334-2573
-
Ocean Club Condoiminiums
P.O. Box EL-25061, Governor's Harbour
Eleuthera, Bahamas
Phone: 242-332-1745
Fax: 242-332-1707
-
Ocean View Club
P.O.Box 134
Dunmore Town, Harbour Island
Eleuthera, Bahamas
Phone: 242.333-2276
Fax: 242.333-2439
-
Palmetto Shores Vacation Villa
P.O. Box EL-25131, Palmetto Point
Governor's Harbour, Bahamas
Phone: 242-332-1305, 888-688-4752 x451
Fax: 242-332-1305
-
Pink Sands
P.O. Box 87, Harbour Island, Eleuthera
Dunmore Town, Harbour Island
Phone: 242-333-2030, 800-OUTPOST
Fax: 242-333-2060
pinksands@islandoutpost.com
www.pinksandsresort.com
-
Quality Inn Cigatoo Resort
P.O. Box EL 86
Governor's Harbour
Eleuthera, Bahamas
Phone: 242.332-3060
Fax: 242.332-3061
-
Rainbow Inn
P.O. Box EL-25053 . Hatchet Bay . Eleuthera
(800) 688-0047 . (242) 335-0294 . (242) 335-0294
www.rainbowinn.com . vacation@rainbowinn.com
-
Red Apple Lodging
P.O.Box 14
Harbour Island,
Eleuthera, Bahamas
Tel: 242-333-2750
-
Romora Bay Club
P. O. Box ELH-27156, Colebrooke Street
Harbour Island, Bahamas
Phone: 242-333-2325, 800-688-0425
Fax: 242-333-2500
info@romorabay.com
www.romorabay.com
-
Royal Palm Hotel
P.O.Box EL 27059
Dunmore Town
Harbour Island, Bahamas
Phone: 242 333-2738
Fax: 242 333-3333
royalpalm@coralwave.com brilandboy@batelnet.bs
www.royalpalmhotel.com
-
Runaway Hill Club
P.O. Box EL-27031 . . Eleuthera
(800) 728-9803 . (242) 333-2150 . (242) 333-2420
-
Sea Shell Inn
Nesbitt Street, General Delivery
Harbour Island, Eleuthera
The Bahamas
Phone: 242.333-2361
-
Sea Side Inn
Deep Creek, Eleuthera
Bahamas
Phone: 242.334-817
-
Sea View Motel
P.O.Box General Delivery
Eleuthera, Bahamas
Phone: 242.335-1287
-
Seven Gables Estates
P.O.Box General Delivery
Hatchet Bay
Eleuthera, Bahamas
Phone: 242.335-0070
-
South Bar Club
P.O.Box EL-27135
Dunmore Town, Harbour Island
Eleuthera, Bahamas
Phone: 242.333-2293
Fax: 242.333-3075
-
Sunny Acres Motel
P.O.Box EL-28
Wemyss Bight
Eleuthera, Bahamas
Phone: 242.334-0097/0111
-
Surfer's Beach Manor
P.O.Box General Delivery
Gregory Town
Eleuthera, Bahamas
Phone: 242.335-5300
Fax: 242.335-5563
-
The Cove Eleuthera
Eleuthera
800-552-5960 . 242-335-5142 . 242-335-5338
www.TheCoveEleuthera.com . info@TheCoveEleuthera.com
-
The Duck Inn
Governor's Harbour, Eleuthera
The Bahamas
Phone: (242) 332-2608
Fax: (242) 332-2160
duckin@batelnet.bs
www.theduckinn.com
-
The Landing
P.O. Box 190
Harbour Island,
Eleuthera, Bahamas
Phone: 242 333-2707
Fax: 242.333-2650
The Look Out Villa
Look Out Road
Governors Harbour, EL
Bahamas
Tingum Village Hotel
P.O.Box 61
Dunmore Town, Harbour Island
Eleuthera, Bahamas
Phone: 242.333-2161
Fax: 242.333-2161
Tropical Dreams Motel Resort
P.O. Box EL-25075
North Palmetto Point, ELeuthera
Bahamas
Phone: 242.332.1632
Fax: 242.332.1278
sammy.s@batelnet.bs
www.bahamasvacationguide.com/tropicaldream.html
Unique Village Resort Hotel
P.O.Box EL-25187
Governor's Harbour, Eleuthera
The Bahamas
Phone: (242) 332-1288/1830 or (888) 820-8471
Fax: (242) 332-1838
uniquevill@batelnet.bs
www.uniquevillage.com
Worker's House
P.O. Box GH-69, Governor's Harbour
Eleuthera, Bahamas
Phone: 242-332-3074
Fax: 242-332-3071
{links-1}
Harbour Island, North Eleuthera - Eleuthera, Bahamas
Additional pictures Courtesy of Bahamas Film.com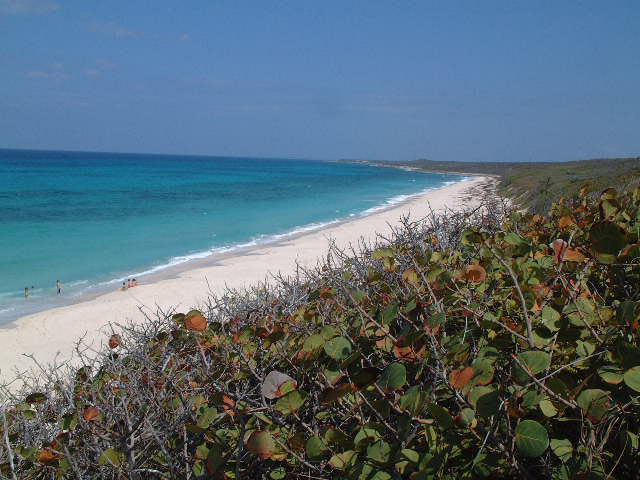 Surfer's Beach - Eleuthera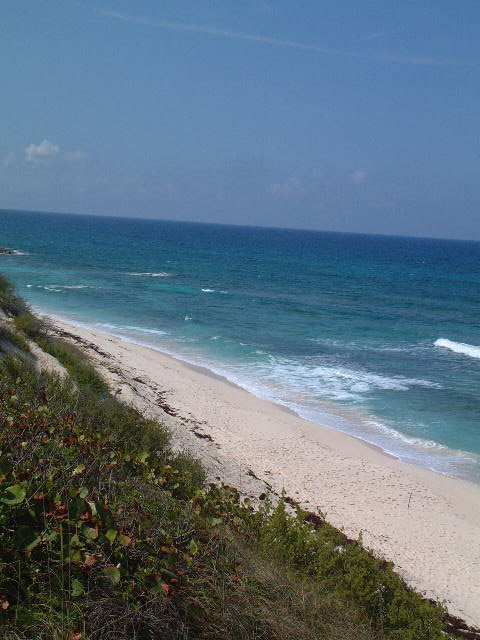 Surfer's Beach - to the North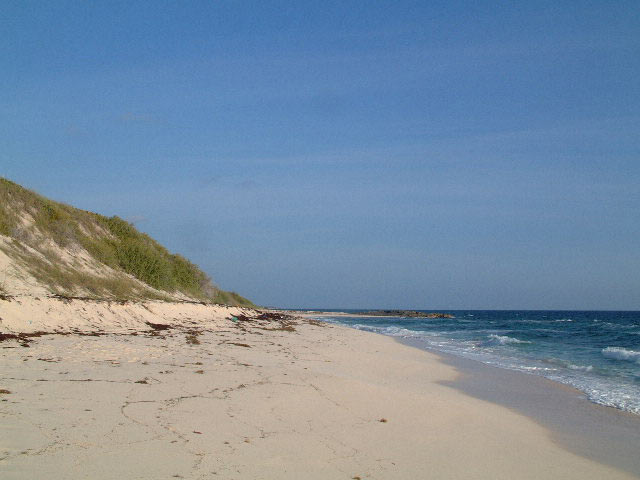 Surfer's Beach - to the North - Ocean View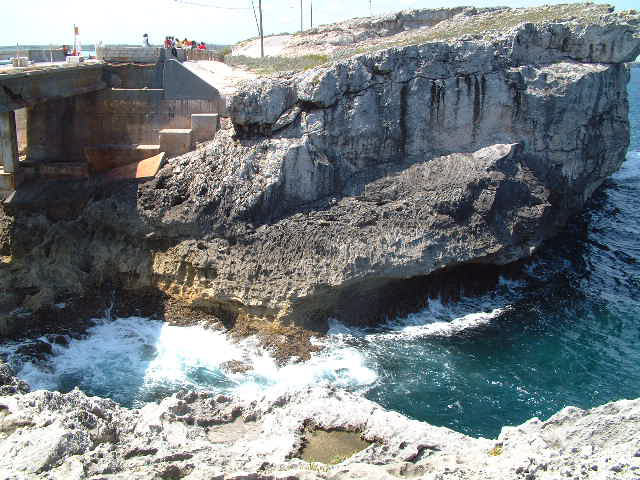 Inlet nearing Surfers Beach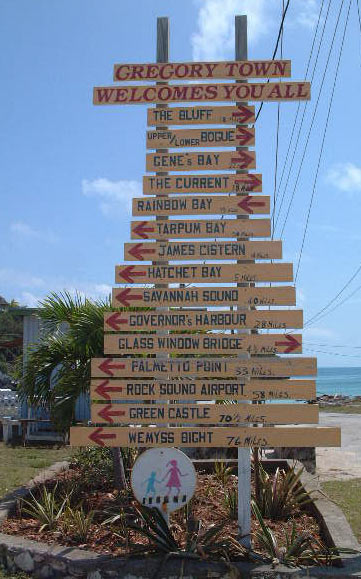 Gregory Town, Eleuthera - Street Directory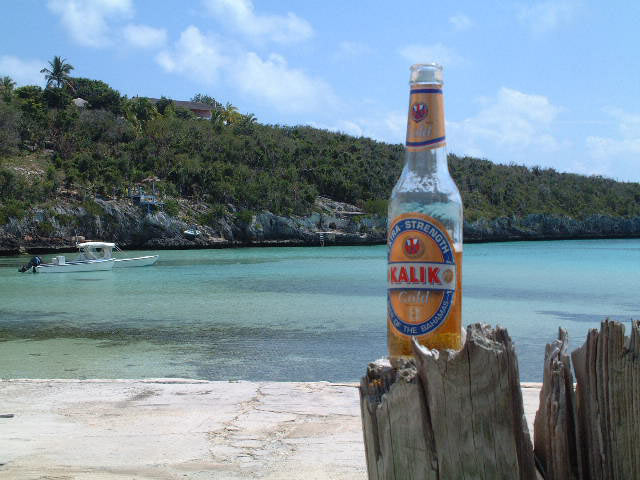 Kalik Gold - the best (and most powerful) beer in the Bahamas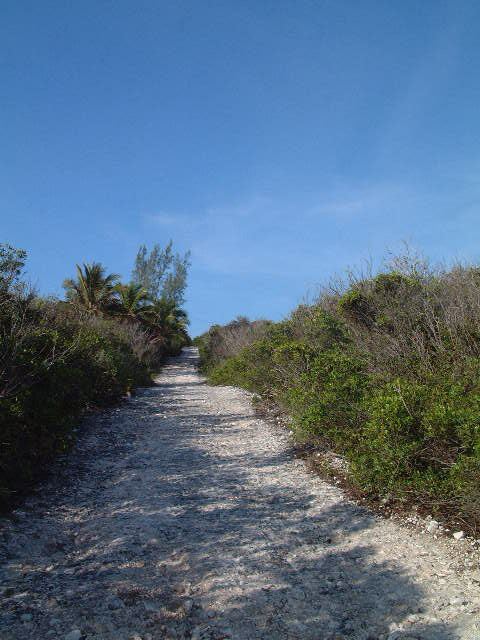 The road to Surfers Beach - 4x4 recommended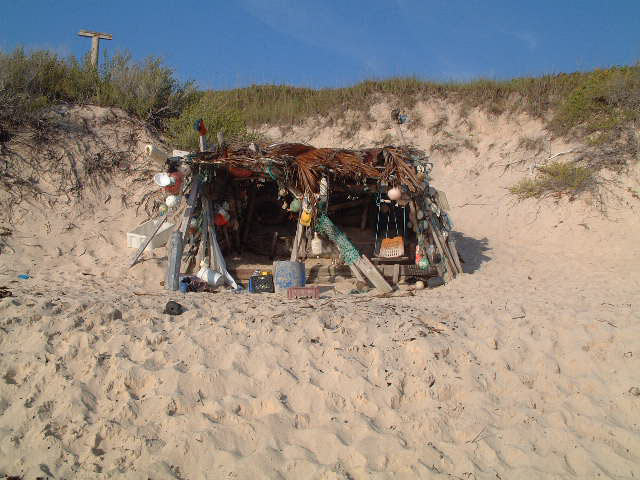 Surfer's Beach - surf shack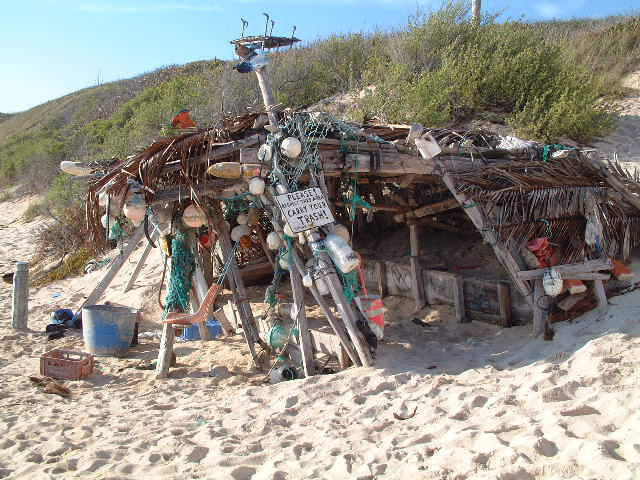 Surfer's Beach Surf Shack - the real thing for sure